Daisy Chainer Disk Coupler
Regular price
Sale price
$44.00 USD
Unit price
per
Sale
Sold out
Link the Floppy Emu disk emulator into a daisy chain with other Apple II disk drives. For use with Floppy Emu Model B and C.
The Daisy Chainer adapter provides an easy way to combine your Floppy Emu disk emulator with other Apple II disk drives, forming a daisy chain connected to the Apple II. Every computer in the Apple II family supports some type of daisy chaining, and the Apple IIgs supports up to six drives in a single chain - a great feature! With the Daisy Chainer, a mix of real and emulated disk drives can be combined into a single daisy chain for maximum flexibility.
Features

automatic configuration, no user setup required
enables attachment of real or emulated downstream drives, after the Floppy Emu in the daisy chain
improved compatibility and Floppy Emu drive type detection for upstream drives
Compatibility
The Daisy Chainer is for use only with Apple II family computer systems. Macintosh and Lisa computers do not support daisy chaining. Do not connect the Daisy Chainer board to a Mac or Lisa.
Floppy Emu Model B and C are compatible with the Daisy Chainer board. Due to hardware differences, the original Model A does not support this style of daisy chaining.
The next downstream drive in the daisy chain after the Floppy Emu should be a 3.5 inch or 5.25 inch floppy drive (or a second Floppy Emu emulating one of those drive types). The attachment of downstream Smartport or Unidisk 3.5 inch drives is not supported.
Usage
The board's male and female DB-19 connectors plug into the upstream and downstream drives in the daisy chain, and there's a 10 x 2 rectangular connector for attaching the Floppy Emu cable. Usage is automatic, with no configuration required. Three status LEDs labeled E, S, and C provide feedback on what's happening:
| | | |
| --- | --- | --- |
| E | S | Floppy Emu Emulation Mode |
| off | off | Smartport hard disk or Unidisk 3.5 |
| off | on | 5.25 inch floppy |
| on | on | 3.5 inch floppy |
| on | off | error |
| | |
| --- | --- |
| C |  Connected Downstream Drive Type |
| on | 3.5 inch floppy |
| off | 5.25 inch floppy |
Apple II Drive Order Requirements
In order to work correctly, Apple II computers require daisy chained drives to be connected in a specific order:
any 3.5 inch drives must go first in the chain

Smartport and Unidisk 3.5 inch drives must go second

any 5.25 inch drives must go last
There can be at most two drives of each type, six drives total.
Two 5.25 Inch Drives is the Maximum
Don't attempt three 5.25 inch drives by using Floppy Emu's Dual 5.25 emulation mode in combination with the Daisy Chainer and a third daisy-chained 5.25 inch drive. The Floppy Emu and the third 5.25 inch drive would interfere with each other, and possibly damage the devices.
Floppy Emu Firmware Requirements
There are two primary firmware versions for the Floppy Emu: normal firmware and Smartport daisy chain SPDC firmware. When using a Floppy Emu with the Daisy Chainer, the SPDC firmware is required if your Emu is configured to emulate a Smartport Hard Disk or a Unidisk 3.5. In all other cases, the normal firmware should be used.
Share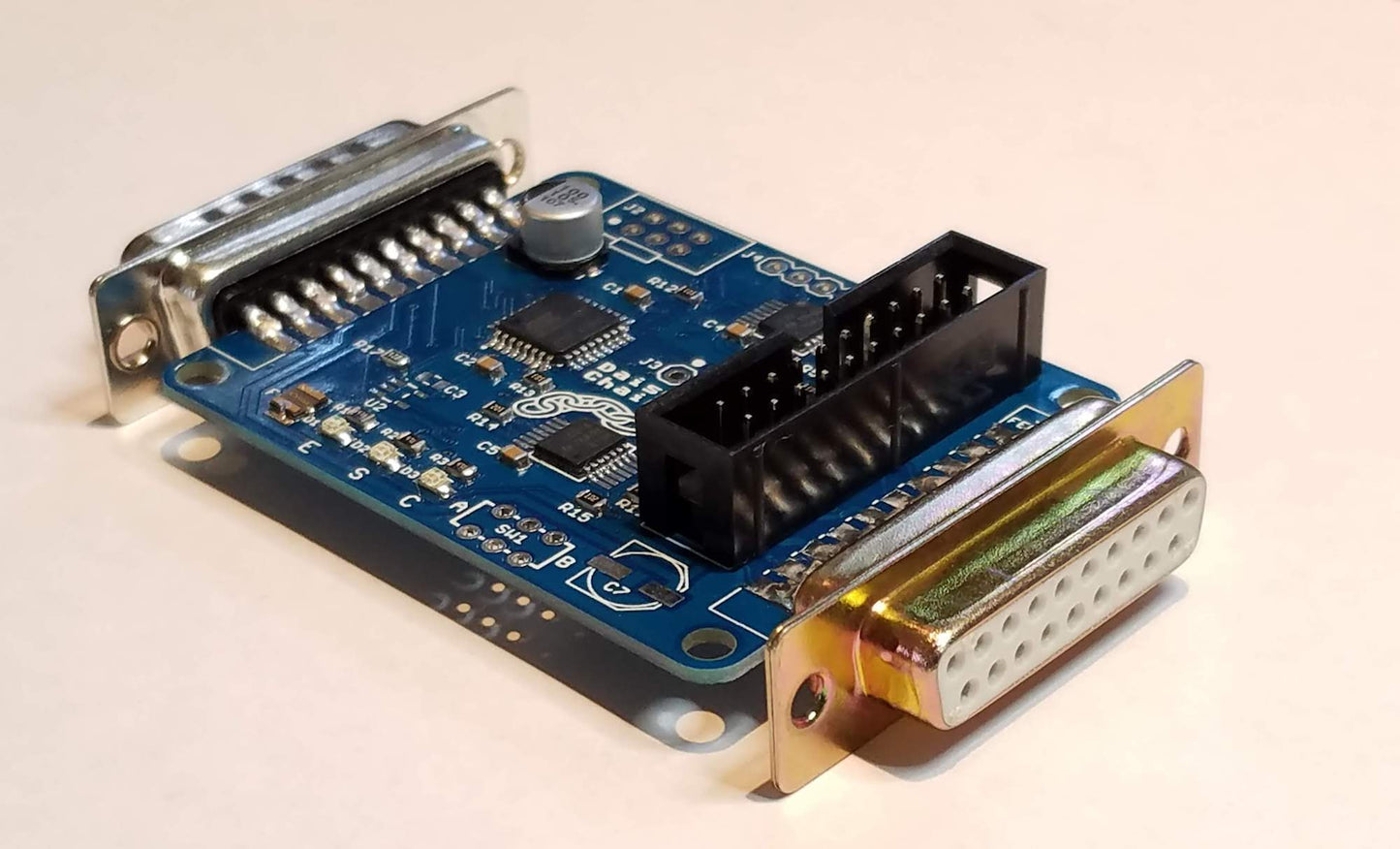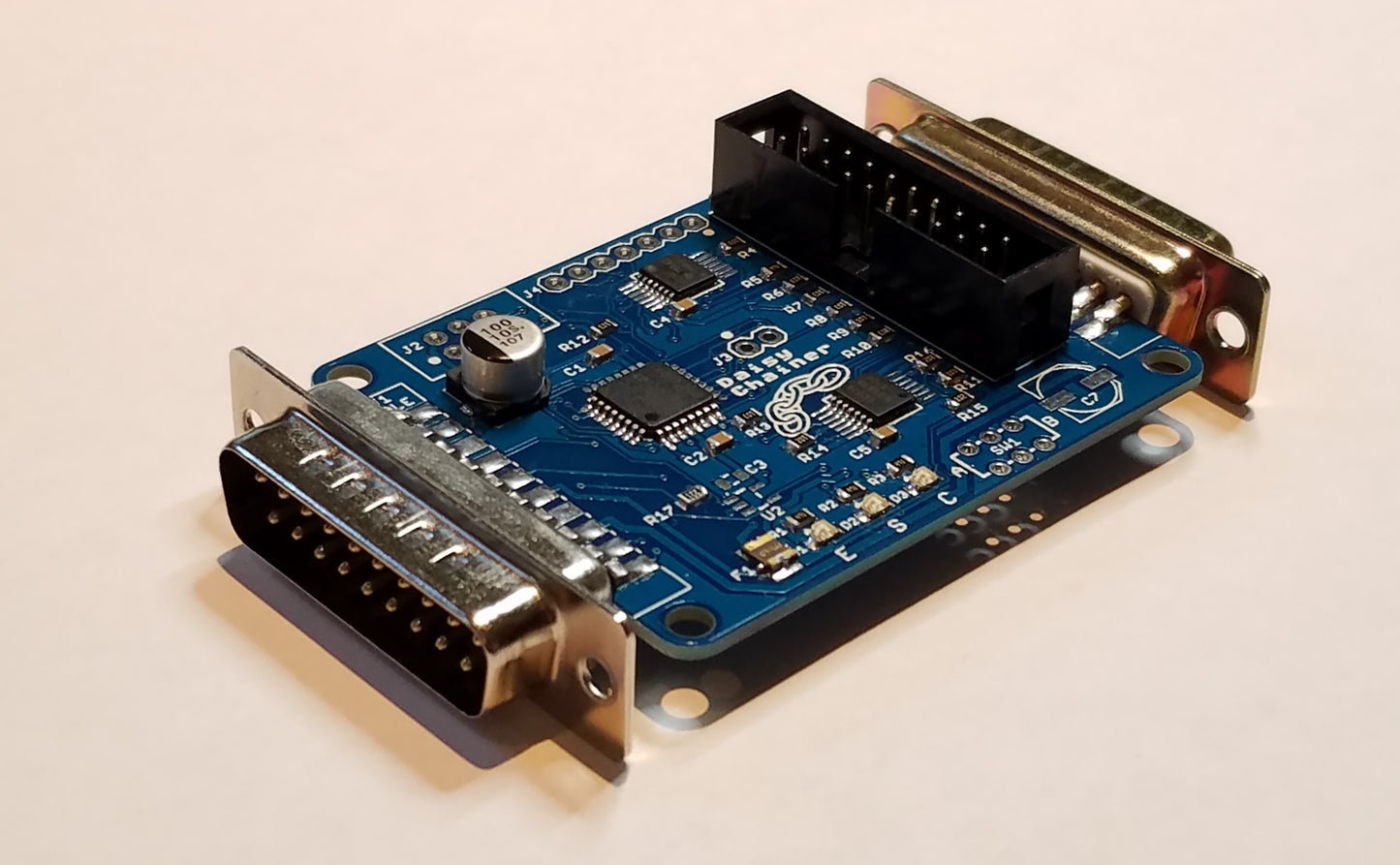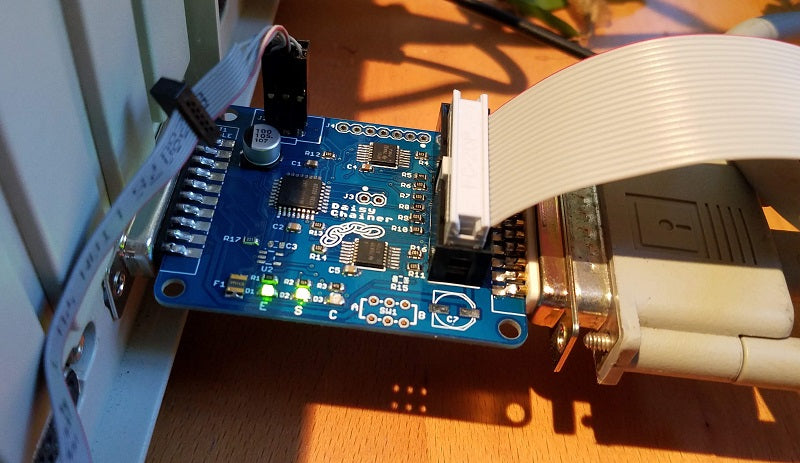 You may also like
Regular price

$129.00 USD

Regular price

Sale price

$129.00 USD

Unit price

per

Regular price

Sale price

$22.00 USD

Unit price

per

Regular price

$169.00 USD

Regular price

Sale price

$169.00 USD

Unit price

per

Regular price

Sale price

$19.00 USD

Unit price

per

Regular price

Sale price

$15.00 USD

Unit price

per

Regular price

Sale price

$9.00 USD

Unit price

per

Regular price

Sale price

$10.00 USD

Unit price

per

Regular price

Sale price

$19.00 USD

Unit price

per

Regular price

Sale price

$16.00 USD

Unit price

per

Regular price

$139.00 USD

Regular price

Sale price

$139.00 USD

Unit price

per

Regular price

Sale price

$19.00 USD

Unit price

per